Food Fight
Introduction:

Welcome to Food Fight!
Your objective is to dodge and shoot the oncoming treats before they get too close to you!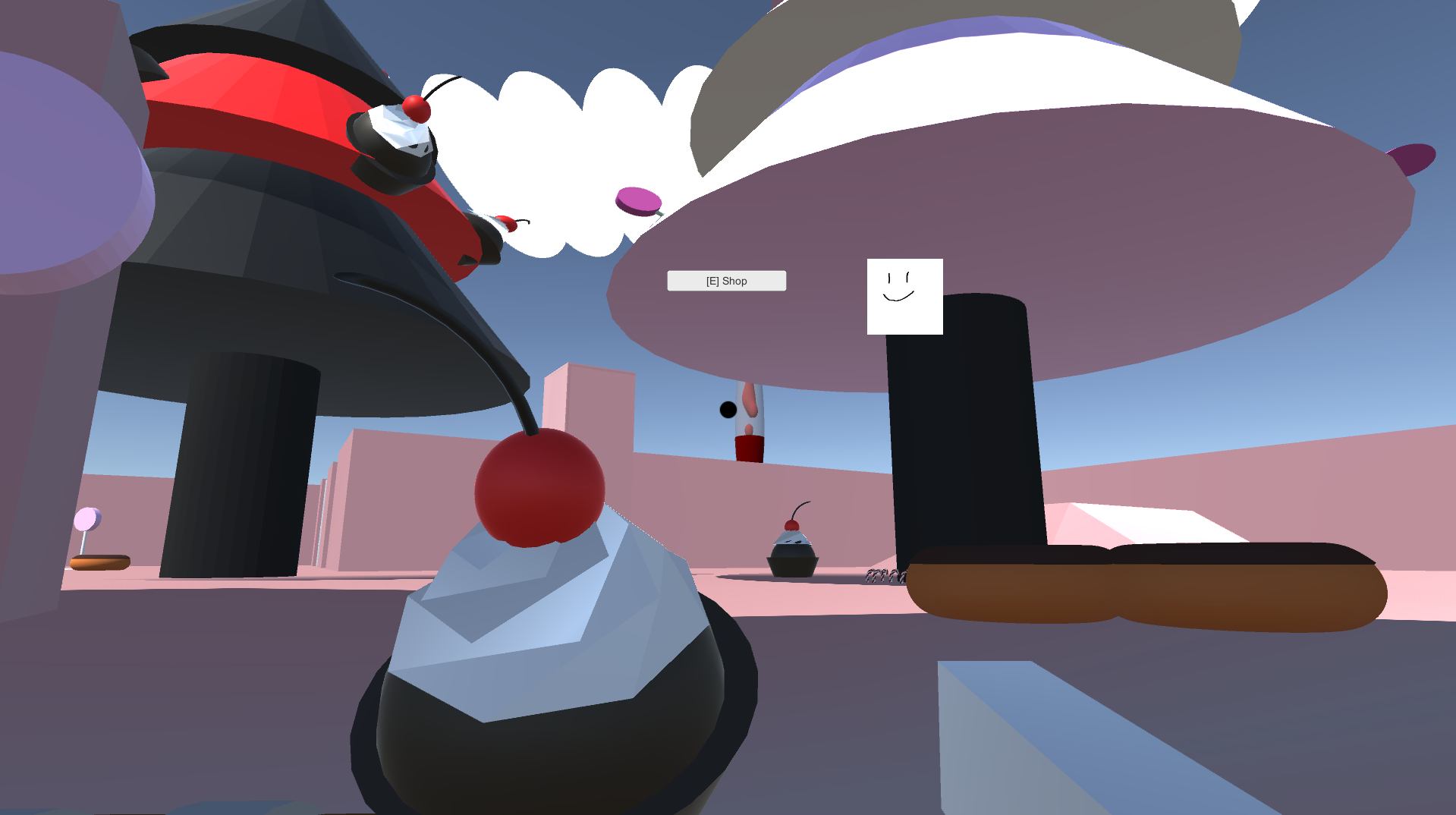 These are the enemies, high fructose, glucose, and every other kind of 'ose under the son evil treats - and they only want one thing.. To make you eat them!
In this high energy FPS survival horror, you have to keep them at bay with your trusty gun.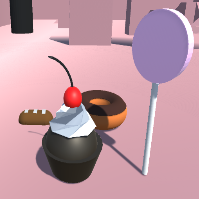 Killing treats builds up your cash to spend at the shop, from which you can upgrade your Damage, Speed, Health and Money Per Kill.
If a treat does come too close, eating one will not do your health any favours - You will see what state your character is in at a glance by looking at the HUD Face Portrait shown below.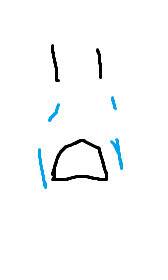 This is an Endless Horde Game, however you can fine tune Enemies In Play on the Pause Menu to set the value to your particular tastes or if too many enemies causes lag.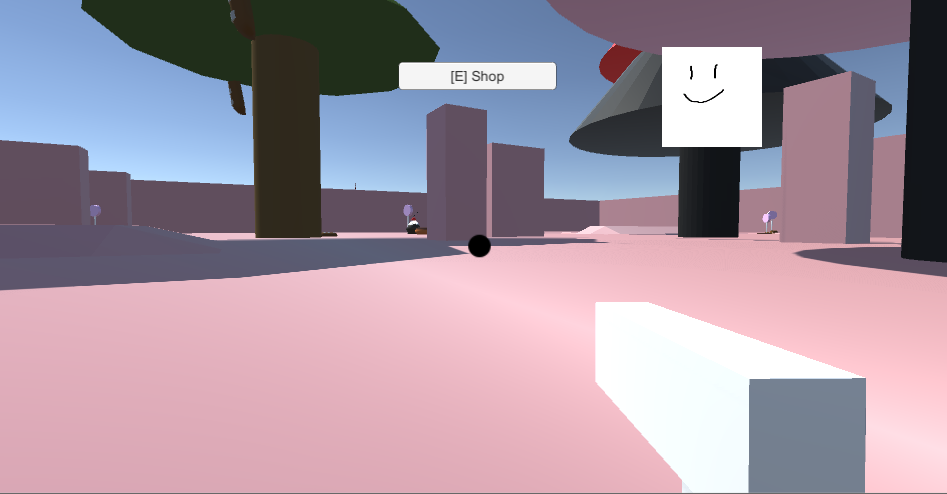 Controls:
WASD = Move
Left Click = Shoot
Mouse Move = Look
Escape = Pause and Options
E = Open Shop (Within the Shop)
1 = Buy Damage
2 = Buy Speed
3 = Buy Health
4 = Buy Money Per Kill
Promotion and Credits:
Follow our Twitter!
https://twitter.com/SplitmanStudios
https://www.looperman.com - High quality public domain loops.
https://freesound.org/ - Public domain SFX
https://clara.io - Public domain Models
Install Instructions:
Important: Your antivirus can prevent you to launch the game. If this is the case, disable it before launching.